true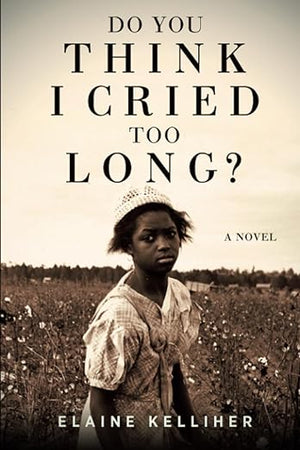 Do You Think I Cried Too Long?
This story of heartache and suspense will keep you guessing until the very end.
It's the fall of 1954; eight-year-old Lily and her two-year-old brother are playing on the porch of an isolated farmhouse in rural California. They suddenly hear the reverberating boom of a shotgun in the house. Lily rushes inside and watches in horror as she sees her mother, Ellen, bleeding from a shotgun wound to the abdomen.
No one is prepared for the burden of having to care for Ellen's three children, and after Ellen's death, Lily is sent to live with her grandmother, and her two half-siblings are orphaned off to whichever of their father's relatives agree to "keep" them. Ellen's husband, Orville, proclaims his innocence but keeps vanishing and reappearing without notice.
Lily's gypsy grandmother, Pet, as she liked to be called, is tormented by her daughter's death but is unable to confront her pain as she drags Lily through a myriad of rural California towns in search of work. Lily is thrust into one school after another, navigating whispers and rumors about Ellen's death while clinging desperately to her mother's memory.
The coroner rules the death a suicide without any real investigation, though suspicions linger that the jealous-hearted husband is guilty. Will the tragedy and the town gossip that follows tear the family apart?
This story takes you down winding paths filled with in-depth perspectives from friends and relatives, trying to determine what really happened. Was it a suicide or a heinous murder?