true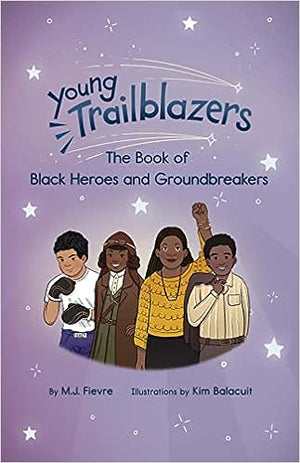 Young Trailblazers: The Book of Black Heroes & Groundbreakers
Learn About Amazing Black Heroes That Shaped History (Ages 8–12)
A fun book for children with moving stories about Black trailblazers who persevered through adversity to inspire generations to come.
Inspirational stories of Black heroes. Discover how Black heroes have overcome adversity, from the story of writer and activist Maya Angelou, to the less known tale of Nance Legins-Costley, a slave whose freedom was won in a supreme court case by a young Abraham Lincoln. In this kid's history book, take an educational trip through the ABCs of the names and stories of Black heroes who fought to overcome.
Experience an array of rich Black history. History books often have left out the amazing and varied stories of Black heroes. The Young Trailblazers series of children's books shines a light on those stories for young readers and helps teach diversity and inclusion. Young Trailblazers: The Book of Black Heroes and Overcomers also includes beautiful illustrations, fascinating facts, and important words and their definitions.